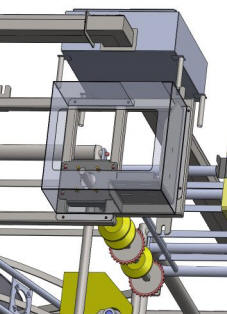 Our 3D modeling experience is key to a successful fabrication
About Us
XL Automation provides superior intelligent and integrated mechanical, control and software solutions. Our experience with seamless integration of multi-vendor, multi-platform systems can take your plant to a new level of productivity, information access, and control.
Staff
XL Automation employs skilled professionals from diverse backgrounds including mechanical engineering, 3D modeling, controls, systems integration, electrical engineering and information technology. These broad skills enable XL Automation to tackle complex problems and deliver innovative solutions
Alliances and Relationships
We supplement our own fabrication capability and panel shop by working closely with local panel builders and fabrication shops to support a wide range of work volume and large or small projects.

T&G Controls is a leading panel shop in the Atlanta area that we prefer for panel fabrication and wiring.
Globe Machine Company is a family owned machine and fabrication shop in Woodstock Georgia that we utilize for many project, large and small.


XL Automation is an independent Systems Integrator, but we do have professional affiliations with industrial controls and automation manufacturers. These affiliations provide additional training, documentation and technical support from the manufacturer. The affiliations also give comfort to the manufacturer knowing that the integrator will professionally engineer their products.

Allen-Bradley Industrial Controls and Automation Products
Invensys Wonderware Software Solutions
Omron Industrial Automation
And Many More...