Staff Experience
AutoCAD
SolidWorks
Rockwell Software
National Instruments LabView
Wonderware
Intellution iFix
Visual Basic
SQL Server
Many other HMI Platforms
Automation Direct
Omron
Siemens
Mitsubishi
Many other PLC Platforms
Servo Control & Robotics
Batch Processing
Winders
Steel Processing
Pick and Place
Photovoltaics
Deposition
Industrial and Municipal Water/Wastewater
Concrete batch control
Chemical batch control
Process Lines
Conveyors
Electrolyzed Water
Energy Monitoring
Poultry Processing
etc.
Staff
XL Automation employs a skilled team of professionals from diverse backgrounds including controls, systems integration, engineering and information technology. These broad skills enable XL Automation to tackle complex problems and deliver innovative solutions. Together, our design team has over 100 years of combined industry experience.
Our Senior Electrical Engineer is a licensed electrian, a Microsoft Certified Systems Engineer, and has industry experience ranging from microelectronics to steel mills.
Our Senior Mechanical Engineer has extensive experience in mechanical design utilizing SolidWorks and AutoCAD, general machining including CNC, and fabrication.
Business Owner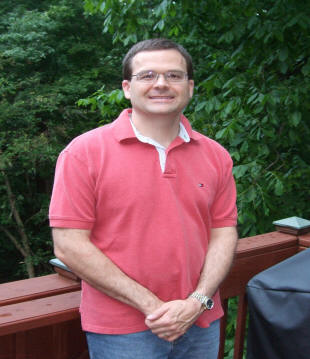 Michael Hampson
President
BEE, MCSE, Licensed Electrician
Michael has been working in the process automation and controls business since graduating from Georgia Tech in 1993 with High Honors. Wielding a Bachelors in Electrical Engineering, Michael worked for GE Drive Systems for two years before spending four years at Atlantic Steel Industries in Atlanta, GA working on process improvement and mechanical and electrical design improvements in the facility. Moving on to System Integration in 1998, Michael worked with a variety of customers and industries in the Southeast before starting XL Automation in the spring of 2002.

Michael lives in Marietta, GA with his wife, two sons, two dogs and a cat.