Products and Services
XL Automation provides products and services on a per-project or on a T&M basis, depending on the specific work requirements and customer preferences. We can provide both large and small solutions, from single on-site or remote analysis or troubleshooting service, to large integration jobs including both mechanical and electrical components. We also provide contract maintenance service both for our own installed base as well as for existing systems in your plant. Below are some examples of past and existing products and services.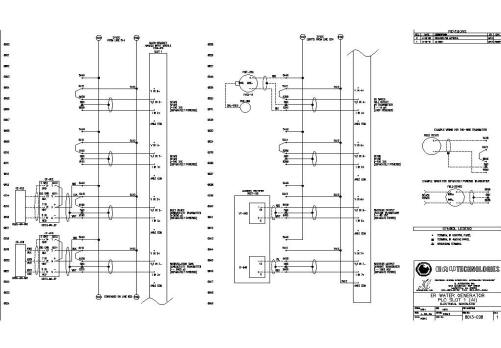 The heart of a successful control sytem is a solid design utilizing appropriate components and straightforward programming. XL Automation uses AutoCAD for electrical engineering drawings and has an extensive library of component blocks covering a wide range of manufacturers, resulting in quicker concept-to-finish drawing packages.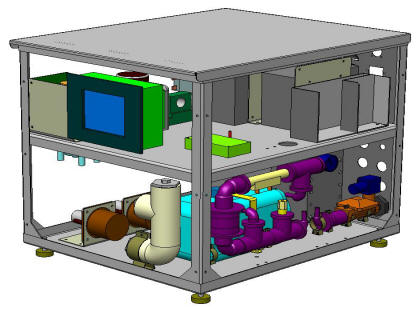 XL Automation prefers SolidWorks and AutoCAD 3D for mechanical design, modeling, and detailing. Above is an example of a rendered 3D model of a desktop electrolyzed water generator used in the cleaning/sanitation/drinking water industry.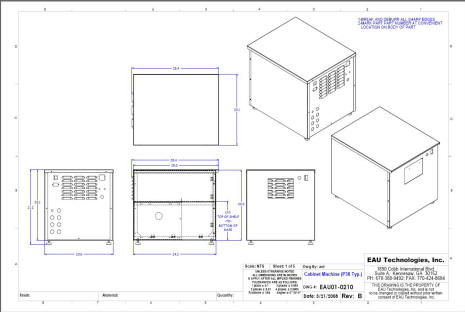 Accurate mechanical detail drawings are a key component of successful fabrication.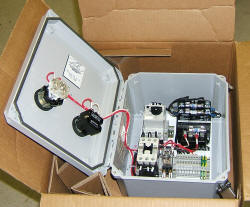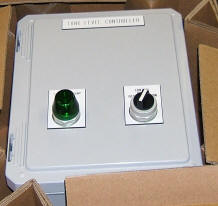 XL Automation also has a standard design for motor starter panels that are often used for independent control of fans, pumps, lighting, and other loads. We would be happy to quote a standard starter panel for you at any time.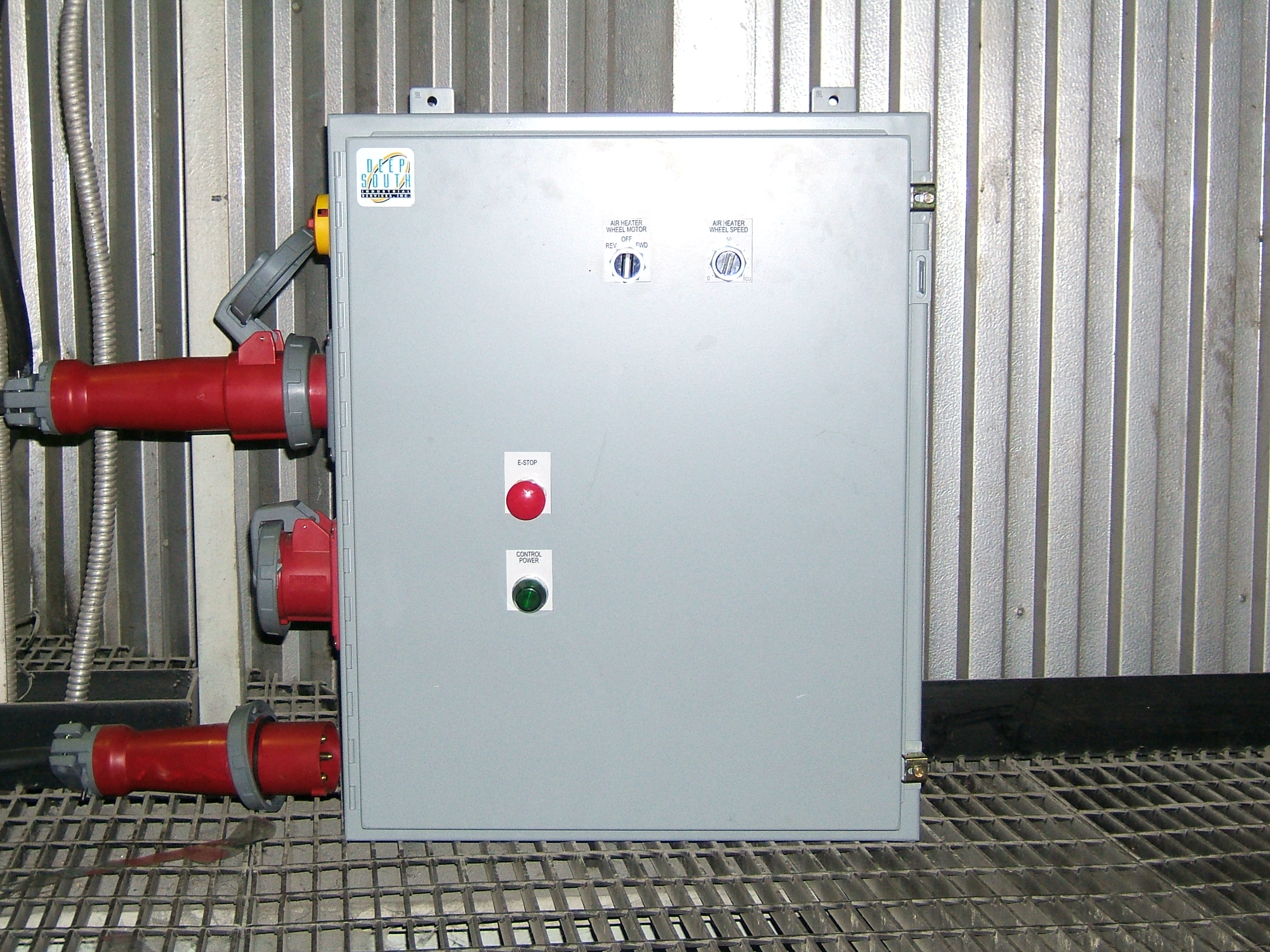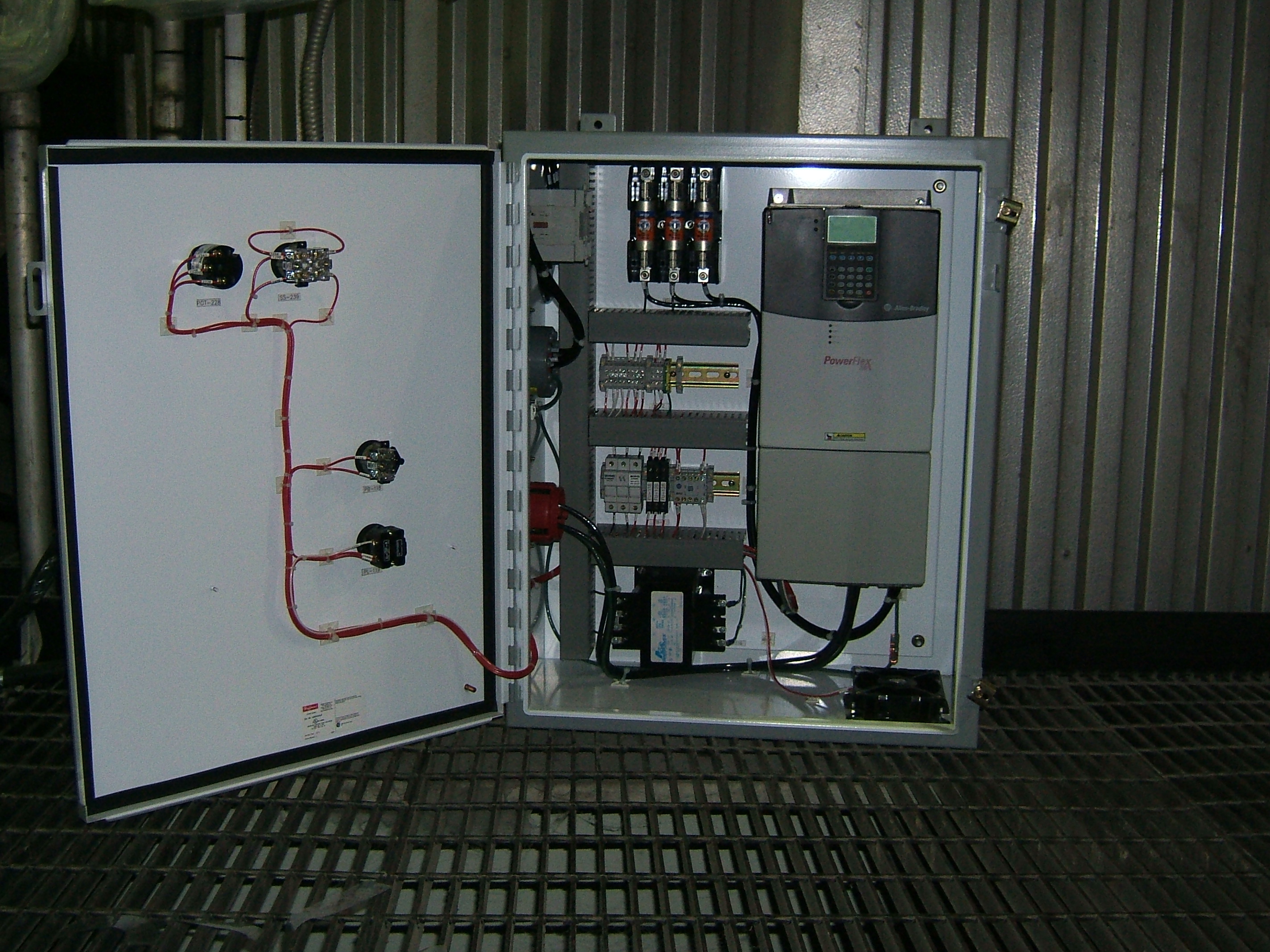 25HP Drive and control for an air preheater drive motor, used for industrial cleaning the air preheater honeycomb in power plants.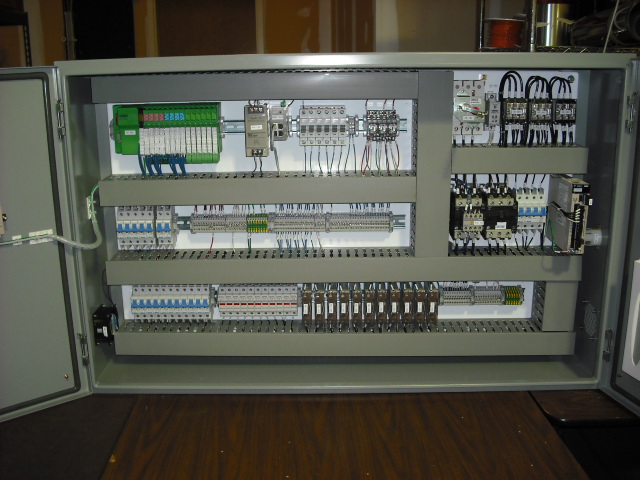 Remote I/O control panel connected to distributed I/O control system with an Omron PLC Master and Profibus I/O networking. Also contains a Yaskawa servo drive for motion control on a Mechatrolink network.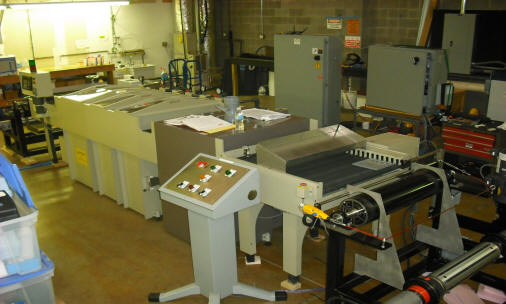 The above photo was taken during a factory acceptance test of an unwind/rewind wash system for metal foil. The custom designed and fabricated (by XL Automation) unwind/rewind stands were integrated with an existing wash system provided by ChemCut Corporation. The unwind/rewind stands utilize Allen-Bradley ControlLogix PAC control, PowerFlex 700 VFDs, and Ethernet Flex I/O.